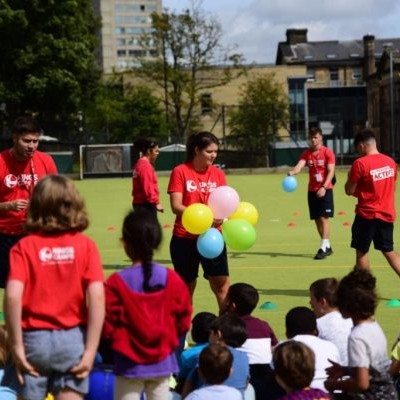 Press Release
Mobilising 500

 staff

 to s

upport 

k

ey 

w

orker 

c

hildcare

 during the Covid-19 outbreak
Kings Active Foundation, a charity established to get children active, is working to create additional resource to support schools providing critical childcare for key workers during the Coronavirus crisis.  
Their 500 staff are normally looking forward to getting children active over the Easter holidays but now they're being mobilised to support the childcare efforts for key workers.  
Without the normal function of schools, providing childcare over the next 2+ months will be a challenge, especially to cover NHS shifts and weekends. So organisations like Kings Active are working to supplement the provision already underway in local schools.  
Their DBS-checked, qualified and motivated staff have experience of delivering engaging programmes for children – giving an ideal complement to the existing classroom-based provision. 
They are already in talks NHS Trusts, the Police, local authorities and schools to better understand how they can support the national childcare effort.  
Richard Holmes, Chief Executive of Kings Foundation adds,  
"These are unprecedented times and we must use our resource and expertise to support the response to the Coronavirus outbreak together. The need for quality childcare isn't going to go away and, by working with schools and agencies, we believe we can positively contribute to this national effort.  
"Our Active Childcare model is deep–rooted in our mission to get children active, having fun and leaning together, whilst adhering to additional safety guidelines. It provides key workers and organisations with complete flexibility. Just like the many schools, agencies and local authorities we are speaking with – this is new for us too. By working together, we can combine our efforts to provide comprehensive childcare for the key workers who need it the most."  
To speak to the Kings Active Foundation Active Childcare response team, email andrew.busby@kingsfoundation.org or call 0114 262 2150.