Active Leader Training
Active Leaders has been designed to train, equip and inspire 9-11 year olds to lead enjoyable, engaging and active games with their peers. Activities are designed to be integrated into play times, lunch times and extracurricular activities.
The training increases children's aspirations, motivation and confidence in school and at home.
The programme includes:
Child-centred application and interview process that has been praised by Ofsted
A day of game-based training that provides children with skills and knowledge that enables them to become Active Leaders
Certified graduation ceremony
Support visits to ensure proper integration of activities during play and lunch times and as part of extracurricular activities
The Active Leaders programme is adaptable to its' context, enabling schools to choose which children will participate in the trainings. Up to 40 children can be equipped to be an Active Leader through a school year.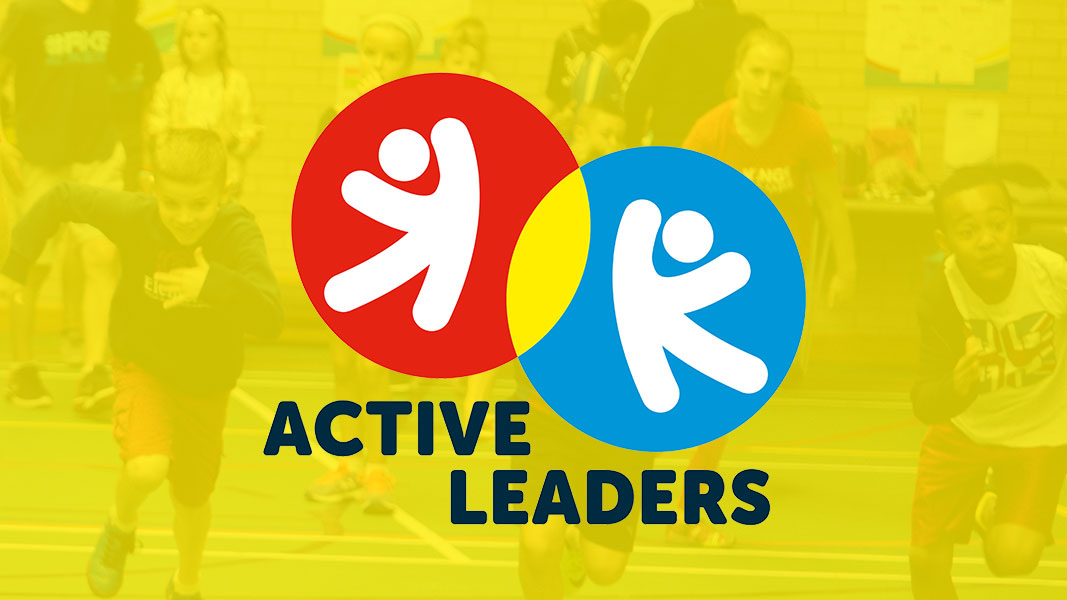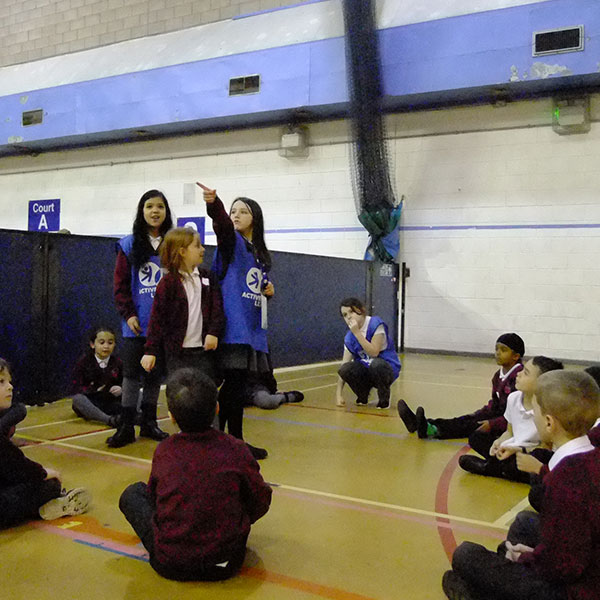 Active Leaders training outcomes
Helps children to realise their potential and develop confidence
Children develop essential life skills, including leadership, communication and creativity skills
Increased physical activity levels for all children
Increased interaction between year groups
Significant reduction in playground incidents
Valuable careers experience gained
Staff more engaged in the playground
Sustainable model that children can aspire to be part of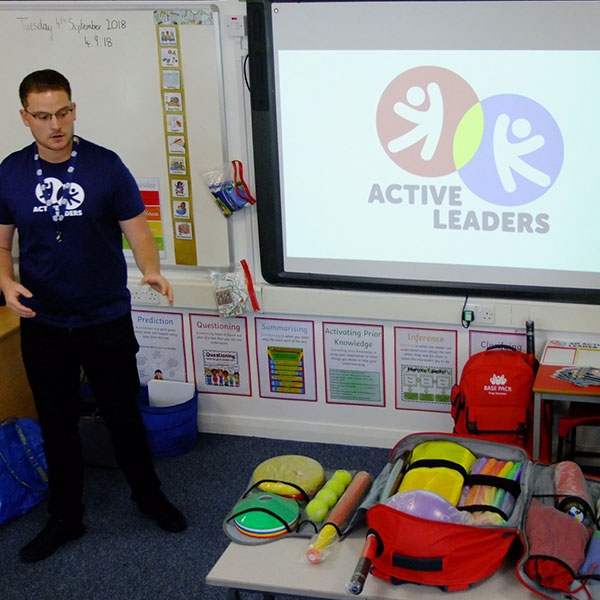 Equipment & resources
The programme is centred around our famous Base Pack that holds all the equipment needed for a successful programme.  The Base Pack has been used in many contexts across the world as it enables endless numbers of age appropriate, gender neutral, safe games and activities. We provide all the resources required for a successful programme, such as:
Base Pack
Manual
Posters
Bibs
Lanyards
Game Cards
Principles Stickers
Training and support schedule
Scoping visit to enable us to understand a school context and to agree the programme schedule
Assembly to promote the programme
Group interviews with children
Training with children
Graduation ceremony
Implementation and support visit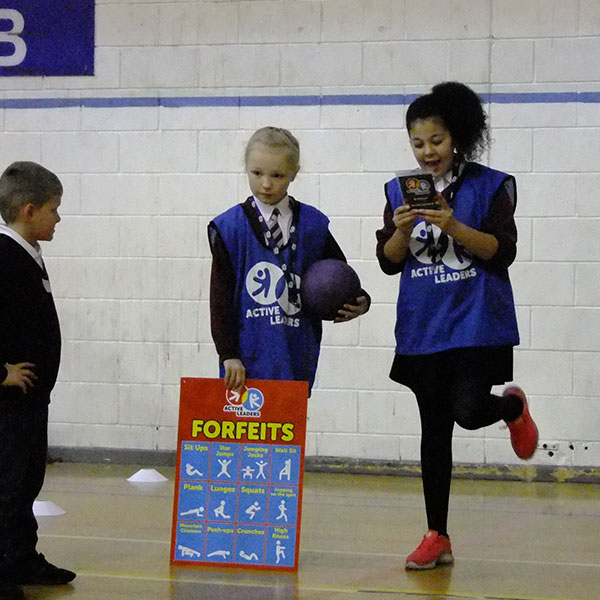 Get in touch
To find out more about our Active Leaders training sessions, and other ways we can help you get more pupils active, please get in touch.