Our sports camps
We operate the UK's leading sports and activity day camps. Children from 5-17 can attend Kings Camps, where they'll enjoy over 30 sports and activities that get them active, having fun and learning together. Our camps run at over 60 exceptional school and university sites in 45 UK locations and we're always looking to add sites that share our vision.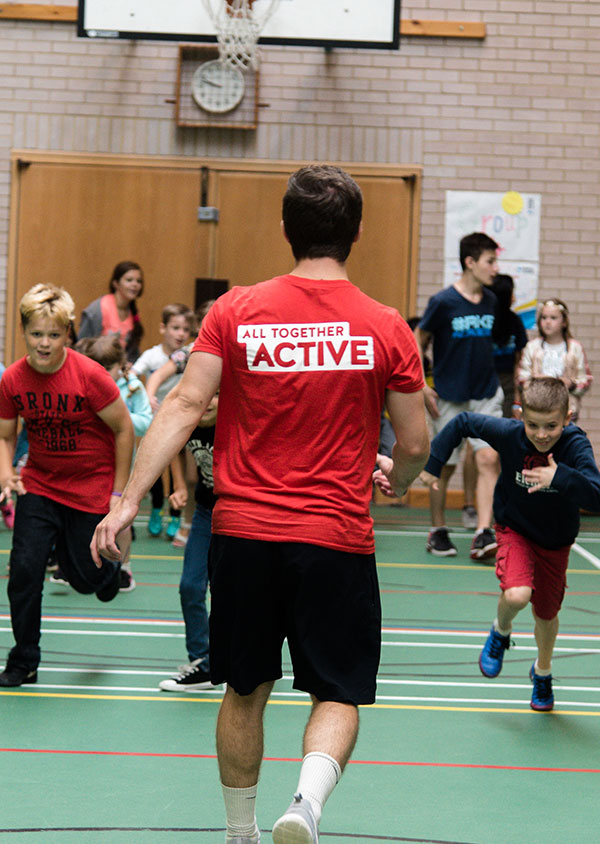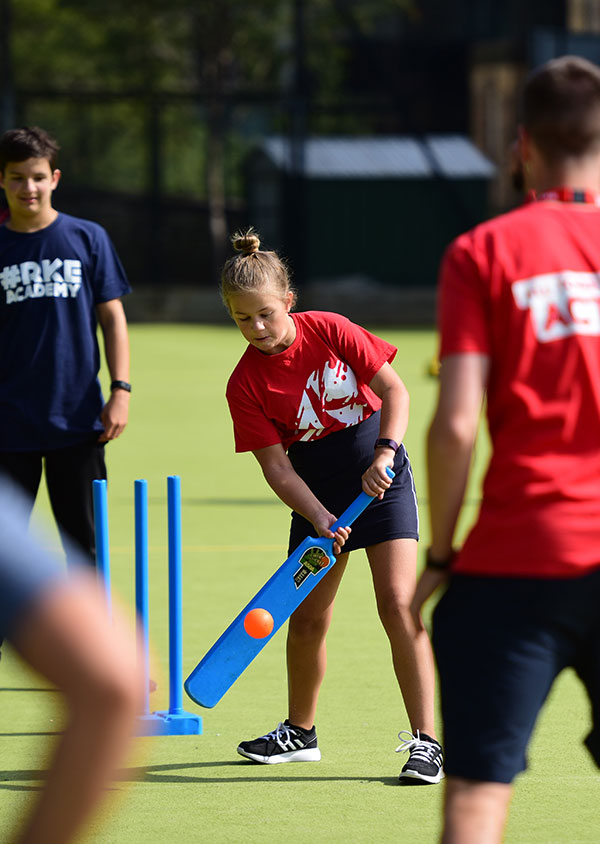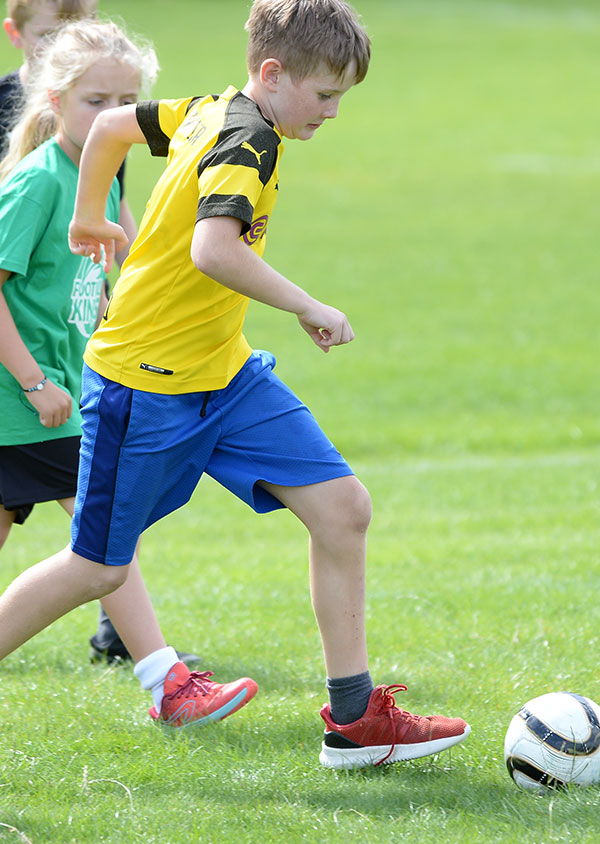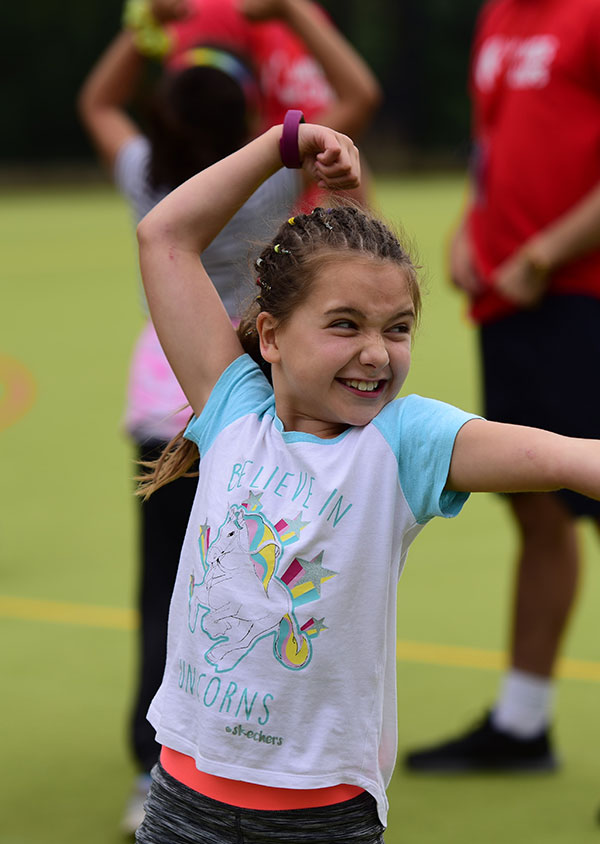 We work with top independent and state schools and universities across the UK, fostering long-term, mutually beneficial partnerships. We bring revenue, child-friendly programmes and public benefit to our partners.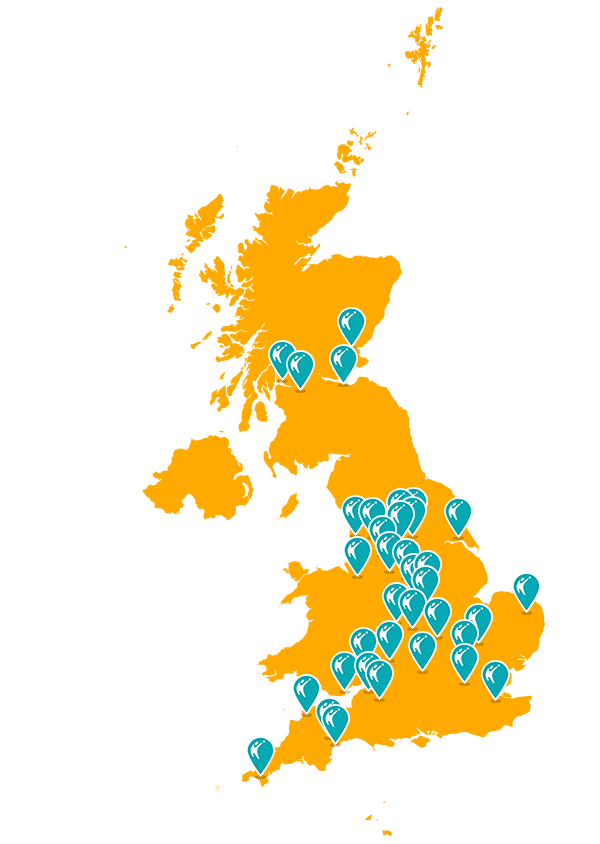 The benefits of hosting Kings Camps
For Schools
An additional revenue stream
Increased family footfall that introduces potential new pupils
The provision of a high-quality school holiday programme for your families
Discounts for children of school staff
Public benefit – we're a registered charity that engages with the whole community
The security of a safe and trusted partner that enhances your brand
For Universities
An additional revenue stream
A positive use of your facilities
Increased family footfall
The opportunity for an employability partnership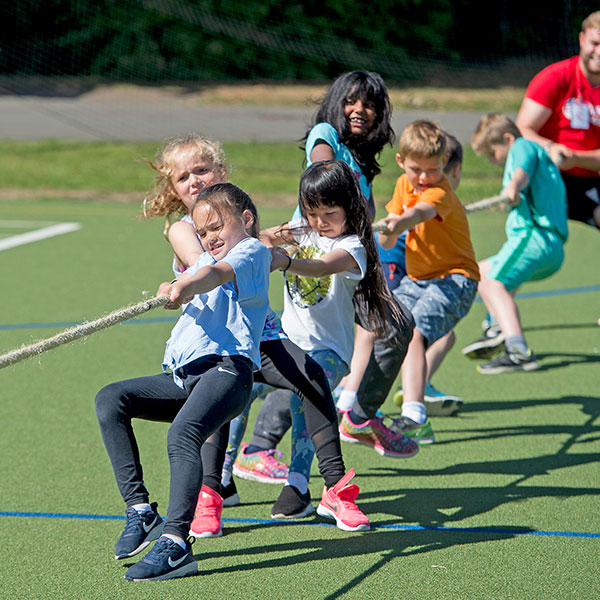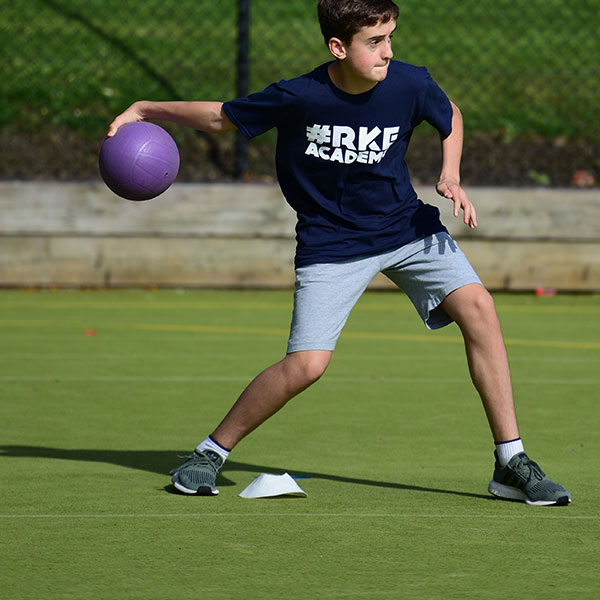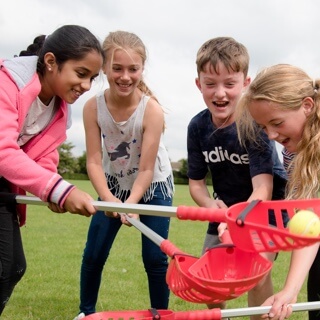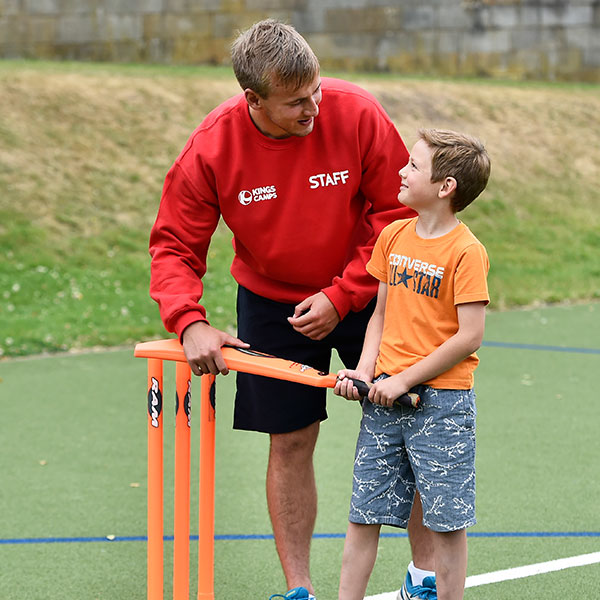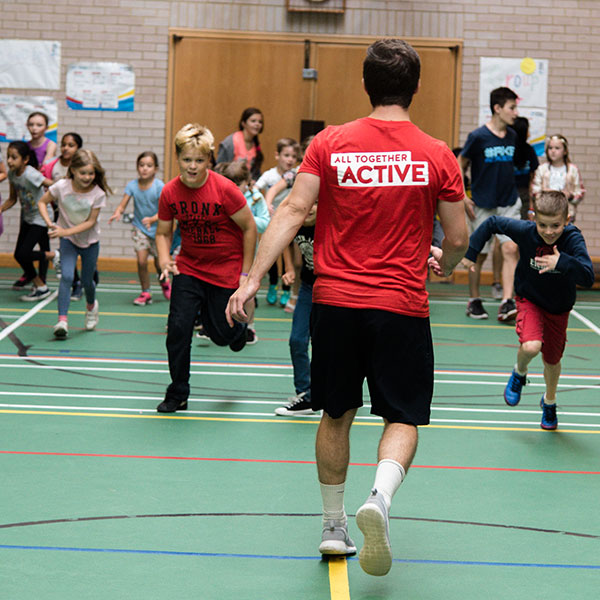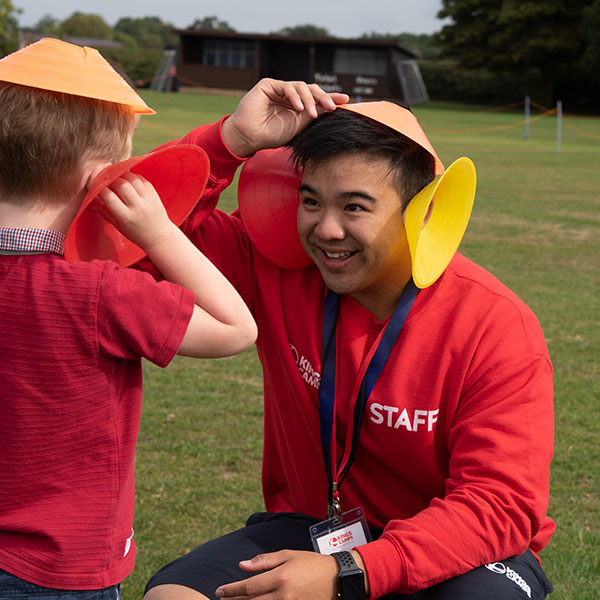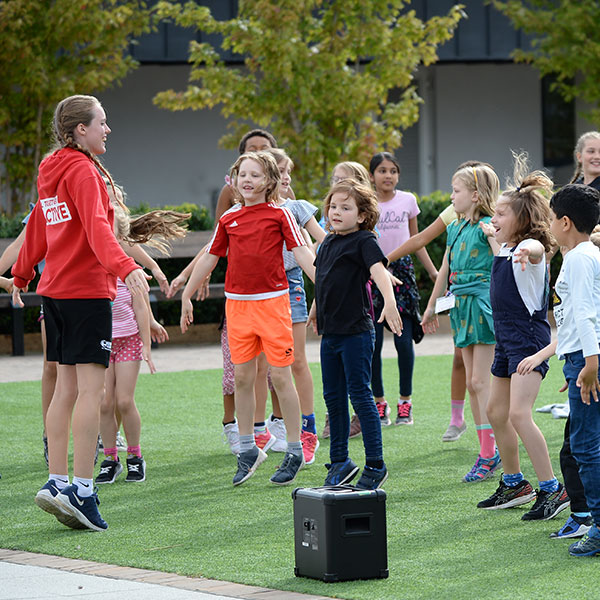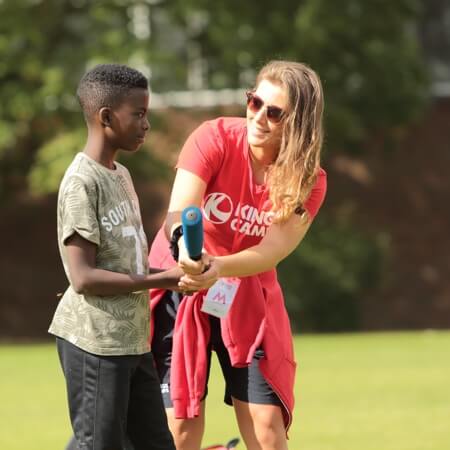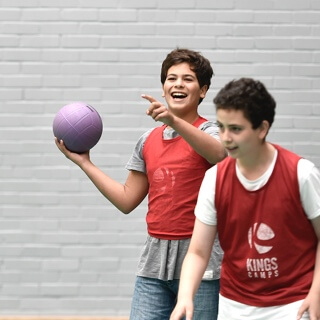 Programmes
Based on decades of experience, our programmes and activities are designed to be inclusive for children of all abilities.  We aim to develop essential life skills such as teamwork and confidence, and personal skills such as agility, strength and coordination.
We believe that every child deserves a screen-free week and we provide the opportunity for children to be active, have fun and learn together.  Whether it's our core Multi-Active, Teen Active and Rookie Academy programmes, or our specialist cricket or football courses, we positively engage children from 5-17 and from all backgrounds and abilities.
Our camps feature a wide range of activities, both conventional – such as football, tennis, hockey and dodgeball – and less than conventional – such as capture the flag, shoe golf, cricket rounders, circus skills and parachute games.  All our activities focus around fun, inclusion and enjoyment.
Our staff – Red Tops
Exceptional programmes demand extraordinary leaders. That's why we sift over 20,000 applicants each year to find only the very best to work with us.  We recruit teachers, sports professionals and sports students with energy, enthusiasm and passion for getting children active. We have a thorough training and induction process to ensure your children are safe and we emphasise that our programmes must be fun and enjoyable experiences for every child.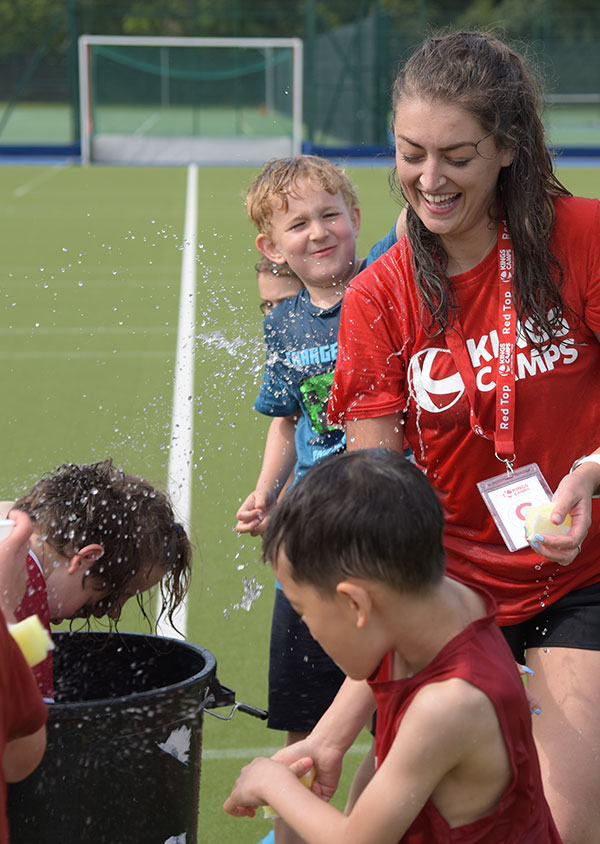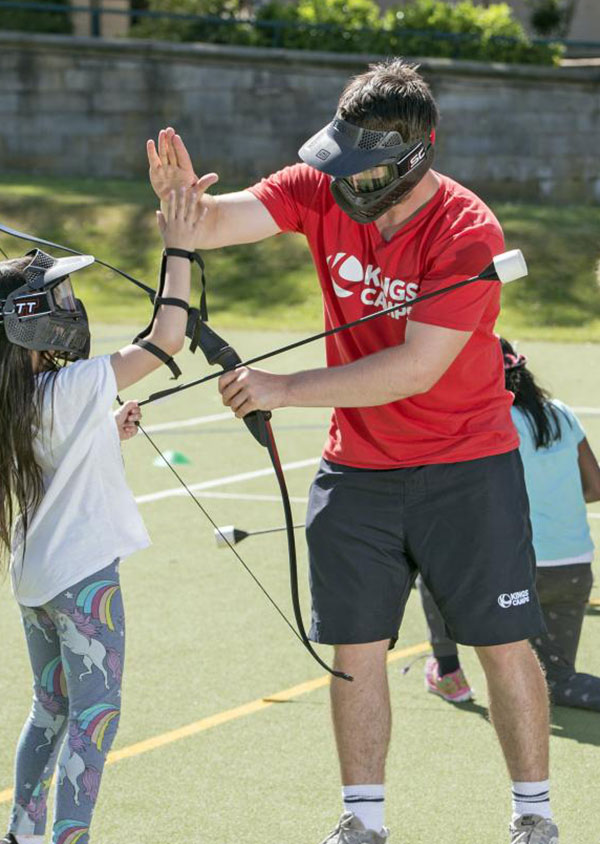 Safe and Secure
The safety and security of our campers means everything to us. From secure signing in and out, to thorough safeguarding and training, our policies and our experience means children are safe throughout their time with us. To further ensure the very highest quality of care and safety, we work with organisations such as Ofsted, NSPCC and RoSPA.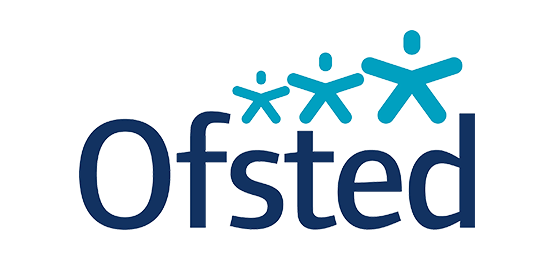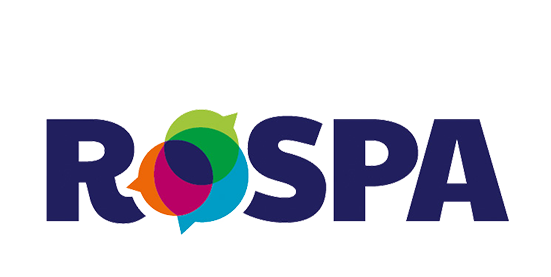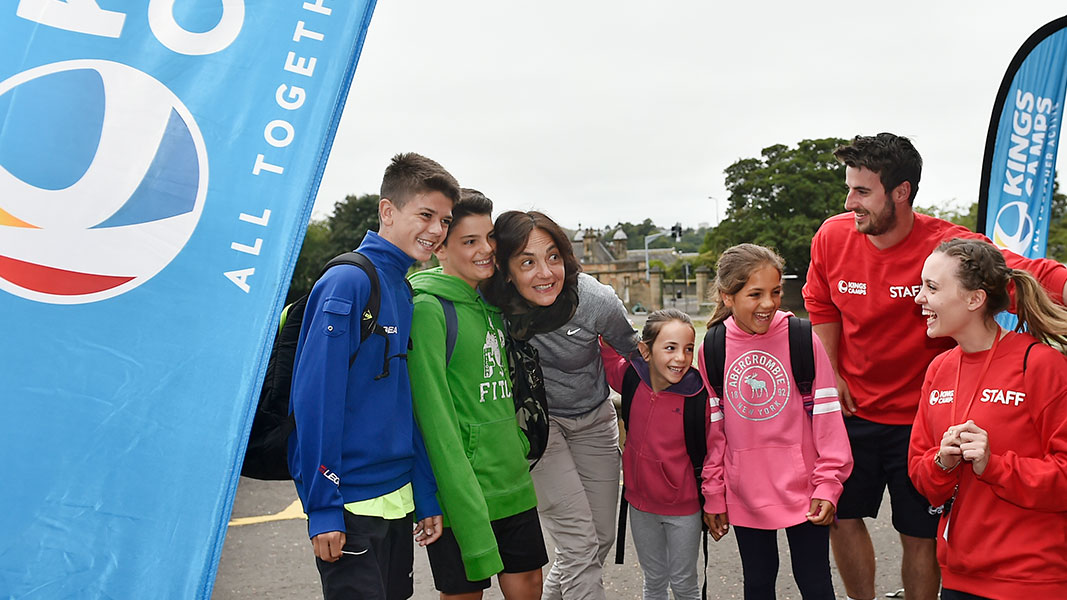 Our Supporting Families programme aims to make a difference to the lives of children from a range of difficult or disadvantaged family circumstances, such as financial hardship, terminal illness and bereavement.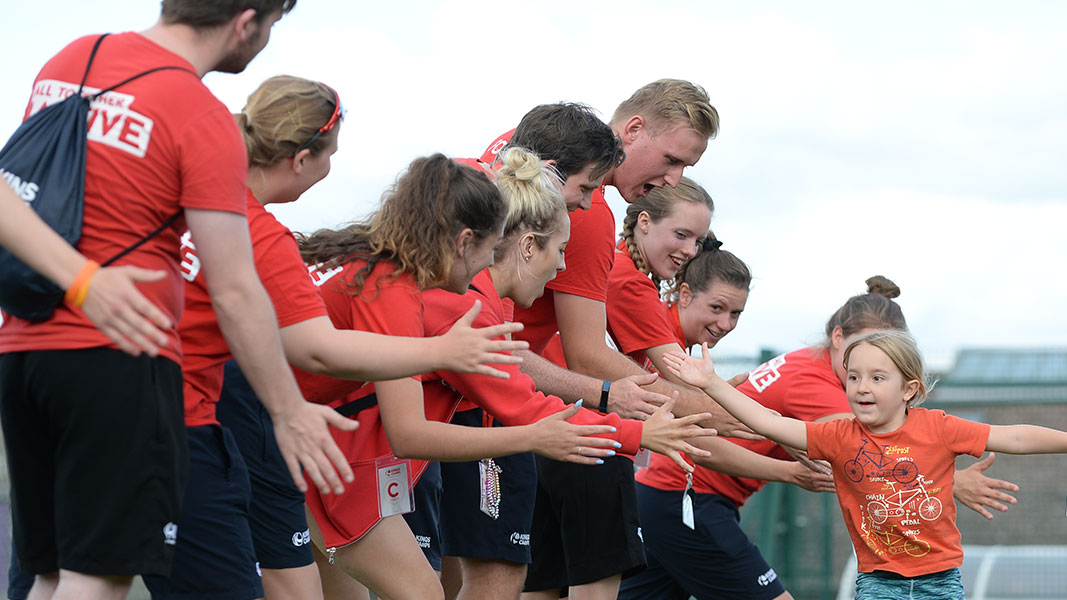 By offering free or subsidised places, we seek to improve the well-being of children and their families. It's an opportunity for children to experience a week of fun and structured activity, and for the family to have a respite opportunity and school holiday childcare.
Get in touch
Whether you're interested in joining us in our mission to get kids more active, or simply want to find out more about what we do, please get in touch.