Our story
We exist to get children active, having fun and learning together. Learn more about how we got here!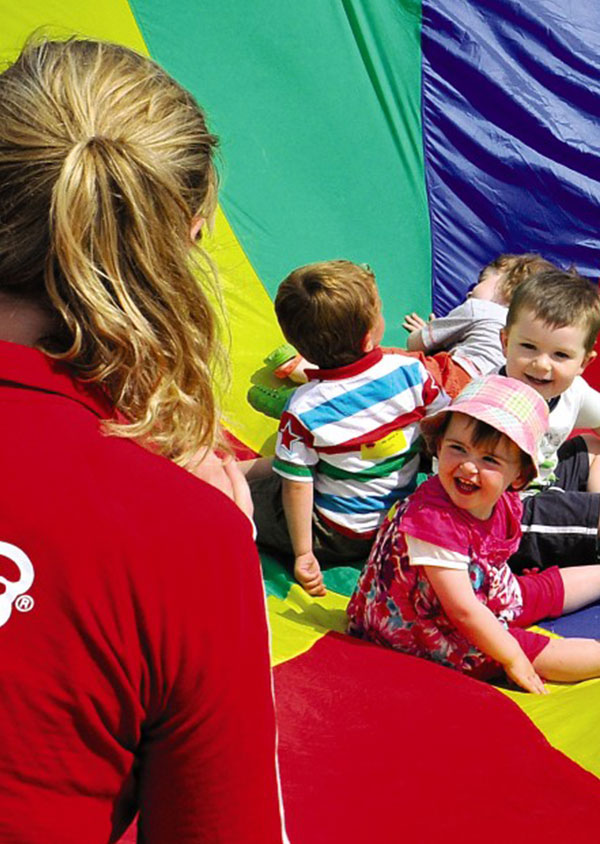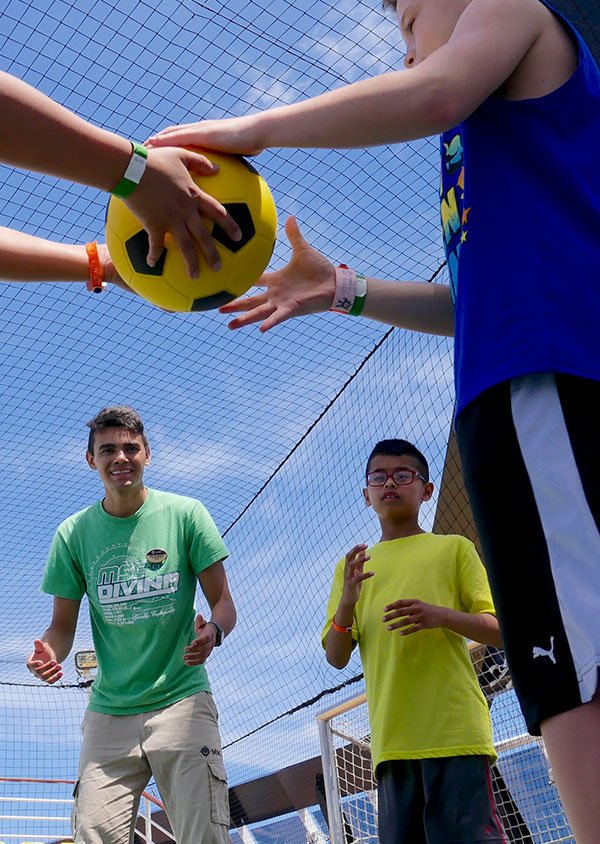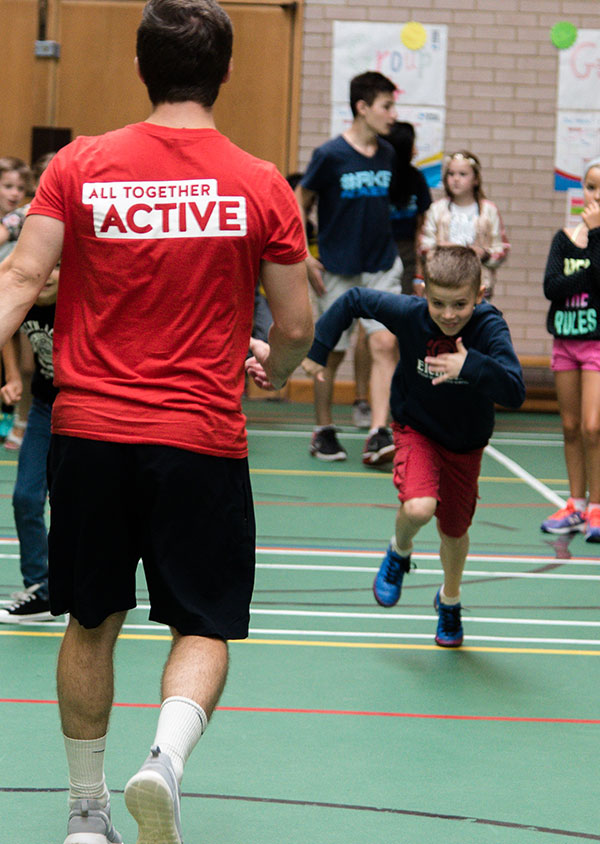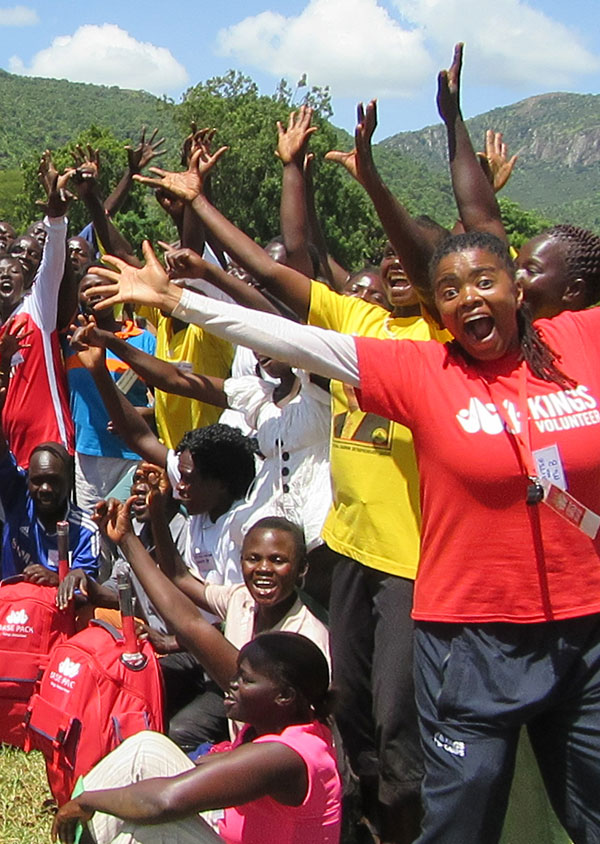 The charity was formed in 1991 and initially operated out of the King's Centre Church in Sheffield, UK. The Christian faith was instrumental in our creation, it continues to guide the board and executive team and is at the heart of our work and our beliefs.
We believe that sport and activity play a vital role in the well-being and development of children.
It's because of this belief, that a most unlikely of heroes – a humble PE teacher, called Nigel, who attended the Kings Centre Church – spotted an opportunity to offer summer camps to British children – something which had already taken off in the USA.
Holiday camps
Nigel begged and borrowed enough sports equipment to start a handful of camps in the north of England and our charitable foundation was born. Pretty soon, our Chief Executive, Richard, was handed the baton, and helped us to scale the business to span the breadth of the UK.  And it wasn't long before other opportunities came knocking at our door.
Recruitment
We've always known how difficult it can be to recruit great talent to run our activity camps, so we decided to do it for ourselves: first for camp leaders, and later – as demand increased – for other childcare partners across the world. Today, we're one of the leading recruiters for sports coaches, childcare workers, play leaders, nannies and managers for seasonal work in the UK, on cruises and in resorts.
Partner Programmes
During a holiday in France, our CEO Richard noticed that his kids were bored by the uninspiring programmes offered by the resort's holiday clubs – and that the industry as a whole was setting the bar pretty low. So, we reached out to other organisations to help them deliver more exciting programmes for families. From cruise lines to package holiday providers and the military, we enable thousands of children to be active and have fun.
Communities
Since our earliest days, we'd always dreamed of helping developing communities around the world. And – buoyed by the success of our UK camps – we were able to realise that dream in 2011 when we started a community volunteer training programme, inspiring and equipping leaders across the world to deliver child-friendly programmes.
Over the years, we've had many names. You might have known us as Kings Camps, Kings Recruit, Kings Sports or the Kings Foundation. Today, we're simply Kings Active Foundation: a single global brand that's committed to transforming young lives. Just as we've been doing for over 30 years. To date, we've worked with over 3 million children and counting. And we've done it all with a smile, with boundless energy and for the privilege of seeing young lives thrive – that's the Kings Factor.
And who knows what the future will bring? The need to get children active has never been greater. But whatever happens, we'll remain driven by our passion for a world where children love being active. And we couldn't be more excited!
Provided over 500 newly arrived children from the Ukraine conflict with Kings Camps places, helping with their integration into life in the UK.
Responded to the COVID 19 global pandemic by providing family programmes that enabled children to be active and have fun, and parents the freedom to work.
Provided an activity programme for newly arrived children from Afghanistan helping then to integrate into life in the UK.
Became a project-partner for an intervention focussed on getting 100 orphans and vulnerable children; in Kisoro, Uganda; into education, health and community.
Developed Active Families, a programme that aims to get families active and having fun together for 60 minutes a week. The resource pack and online videos are designed for families to enjoy active games in their home, garden or at the local park.
Undertook a brand review, leading to the Kings Active Foundation, our central name and ID that unites our vision, our mission and our work.
We launched Active Leaders, a programme that equips, enables and inspires children to be peer-to-peer activity leaders in their school.
Provided Active Play sessions for 9,500 children at schools across the UK.
Only organisation in our sector to open up to independent on-line customer reviews, scoring a 97% satisfaction rate.
Trained 500 community leaders to use sport and active games to deliver child friendly programmes in marginalised communities.
Provided work, training and professional development opportunities in the UK and internationally for 1,000 under 25s.
Developed a hosted online learning platform – Work Qualified – that allows organisations to deliver pre-employment training in a highly effective way. A number of high-profile child companies and organisations involved with children's and family services now use this service.
Helped a number of companies in the holiday sector to improve the quality of their children's services. Thomas Cook and Norwegian Cruise Line reported significantly increased customer scoring as result of their partnerships with us.
Launched the Kings Volunteer program to provide equipment, inspiration and know-how to enable individuals and groups to use sport to transform children, young people and communities.
Specialist gymnastics and learn to swim programmes were launched. Our Supporting Families Programme was introduced, which now provides 1,000 subsidised places at our UK camps for children from a range of difficult or disadvantaged family circumstances.
Specialist soccer programme International Soccer Schools was launched.
Kings Camps was launched in South Africa and in 2009 we operated camps in Johannesburg, Durban and Cape Town. Our work in Botswana and Uganda became established as more independent, self-governed charitable enterprises with a momentum towards local sustainability.
The charity agreed a partnership with the England Cricket captain, Michael Vaughan, to establish cricket programmes in the UK that enabled increasing numbers of children to experience cricket. Initiated a Kings Camps provision for military families involved with conflict; work which has received praise from the highest ranking military personnel.