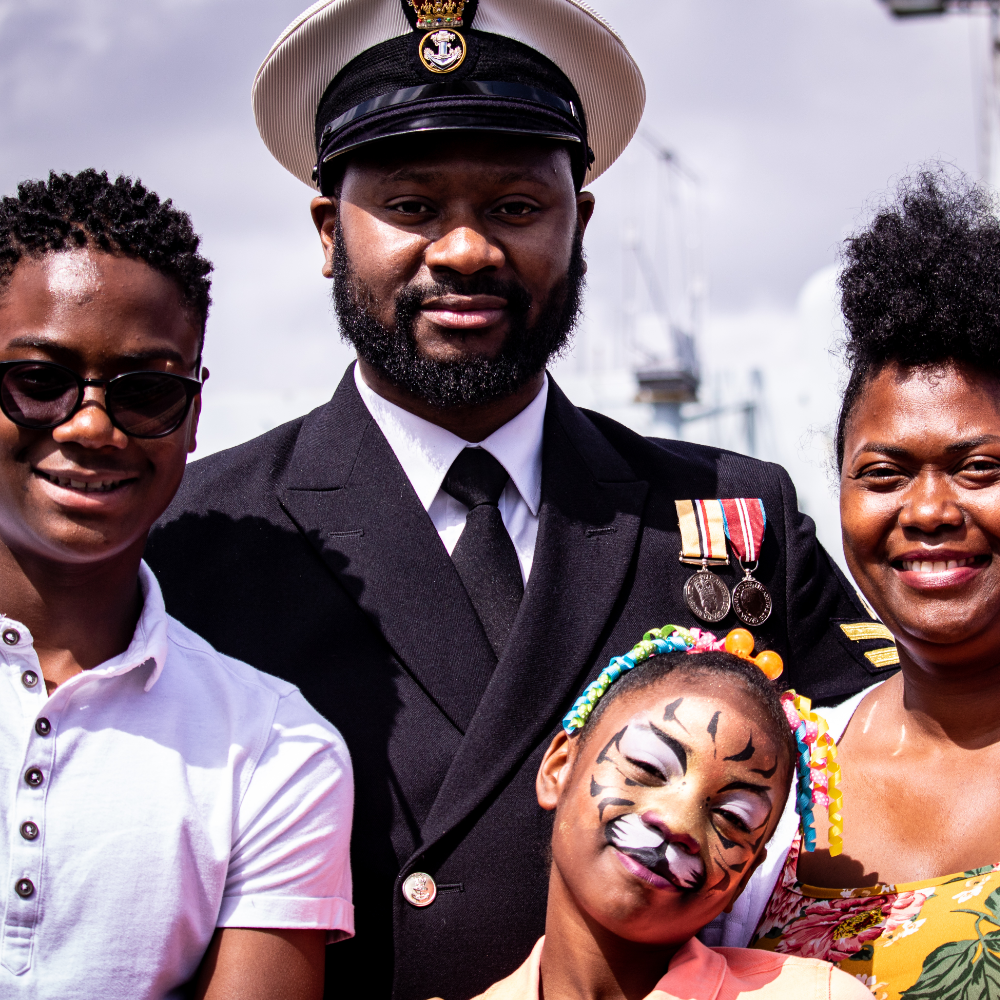 Kings Active Foundation

in new partnership to support Naval families 
Working together to strengthen families
Kings Active Foundation is delighted to announce the launch of 'Strengthening Families – By Your Side', a new offer of support for all Naval families. This project is supported by funding from the Royal Navy and Royal Marines Charity (RNRMC), as well as funds awarded by the Armed Forces Covenant. 
Strengthening Families – By Your Side has been developed by the RNRMC and Naval Families Federation, in partnership with the Royal Navy, Kings Active Foundation, Home-Start UK and Relate. Initial funding of project activities, provided by the RNRMC and the Armed Forces Covenant, is to be rolled out over the next three years. The offer aims to provide comprehensive support to Naval families whenever and wherever they need it.   
This groundbreaking partnership will work collaboratively to address some of the key issues underlined in the RNRMC's 'Understanding of Need' report, primarily looking at the gap between the support available for dispersed families nationwide compared to support available for those living in or near base ports.  The RNRMC's 'Understanding of Need' report highlighted that dispersed Naval families, i.e. families distributed throughout the country, are less likely than those who live close to base ports to be aware of available help and support and far more likely to have difficulties accessing the support available.  
The project also seeks to tackle problems reported by Naval personnel and their families to the Naval Families Federation and the Royal Navy Chaplaincy. These can include a sense of isolation, relationship and parenting issues or mental health difficulties.  
Mandy Lindley, Director of Relationships and Funding at the RNRMC said: 
"By working together, we can deliver the improvement in quality of life that is needed by our service families. Strengthening Families – By Your Side is about early intervention and prevention, providing a range of services leading to improved family cohesion, conflict resolution, health and well-being, and increased levels of happiness." 
Richard Holmes, Chief Executive at Kings Active Foundation adds,
"We're thrilled to be part of this new partnership to support Naval families. From our years of experience working with children, we know sport and active play games are fantastic ways is a positive way to engage children in a variety of issue and create a sense of family cohesion. By taking a multi-agency approach, we're sure we'll be able to make a positive and lasting difference."
More information about Strengthening Families – By Your Side will be coming soon to the RNRMC website.