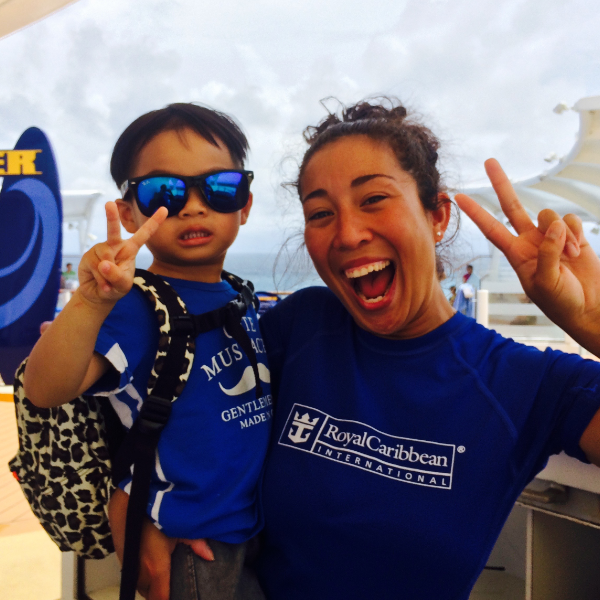 Launching hundreds of dream careers with Royal Caribbean
Working in partnership with Royal Caribbean, we've placed over 400 young people into travel-jobs and helped launch dream careers!
Working in partnership with Royal Caribbean, we've placed over 400 young people into travel-jobs, and for many their travel-job experience provides them with a critical start into a longer-term teaching, childcare or sports coaching career.
Royal is an award-winning cruise organisation, visiting over 250 spectacular destinations year-round. They pride themselves on making the ordinary extraordinary, offering a playground of incredible experiences on some of the world's most famous passenger ships.
Kings Active Foundation recruit young people for Royal's Youth and Sports Staff roles. Our decades of experience working directly with children and recruiting thousands of young people to lead our own activity programmes, means we are well placed to identify exceptional candidates.
Trusted candidate selection
As a trusted organisation that's worked with children and young people for over 30 years, we attract thousands of applications from young people seeking youth and sports staff type work.  Our candidate selection process is thorough, including a high regard for safeguarding, and this ensures we provide exceptional candidates to our business partners.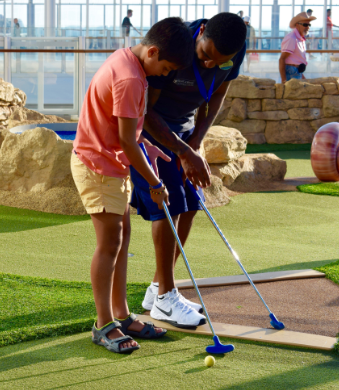 Dedicated Account Manager
Sam Meaton is Royal Caribbean's Account Manager and the main point of contact for candidates and the Royal Caribbean Miami-based HR team.  Sam manages advertising, job boards, social media posts and referrals and he places a high emphasis on appropriate candidate selection, assessing qualifications, experience and personality.
Following a successful interview, Sam guides candidates through the hiring and onboarding process, liaising directly with Royal Caribbean team.
Onboarding
We manage a candidates onboarding experience, from various compliance requirements, through to arranging travel. To do this, Sam works closely with the relevant departments at Royal Caribbean, firstly with the onboarding team in the Philippines to ensure all of the paperwork is in place, then with the specialist schedulers in Miami to confirm their ship and start date. Once this is finalised, Sam guides candidates through medicals, visas, police checks, references and security training – at times this involves dealing directly with third parties, such as medical centres, referees and hotels.
Once candidates are approved, documents are in place and their flights are booked, Sam's last responsibility is to wish them the best of luck as they start their dream role!
A positive recruitment process
Kings Active Foundation helped to launch Keeley Urmson's dream career, "Kings was fab in providing support and helping me achieve what I'd definitely call the dream! They provided great support and advice, answering my questions and emails (and I have a lot of questions). The interview process was easy and the team put me at ease beforehand. After I passed all the interview stages kings recruit was fast in getting the correct information along to get me on board!"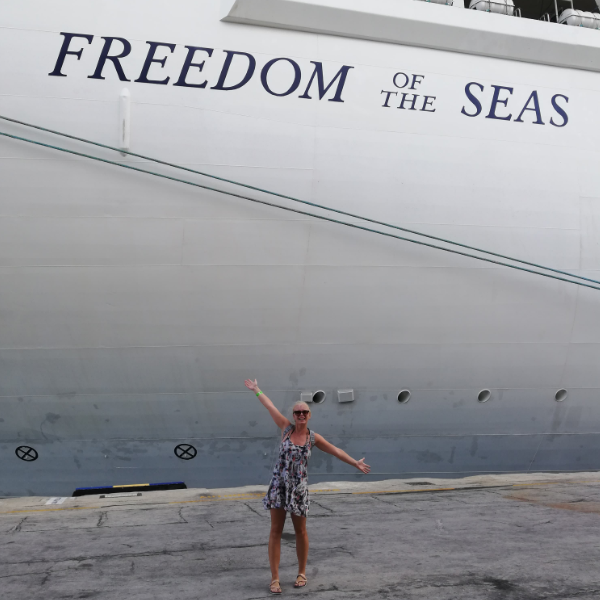 To find out more about our specialist recruitment services or the work we do for our cruise and resort partners, please contact Andrew Busby at enquiries@kingsactive.com.