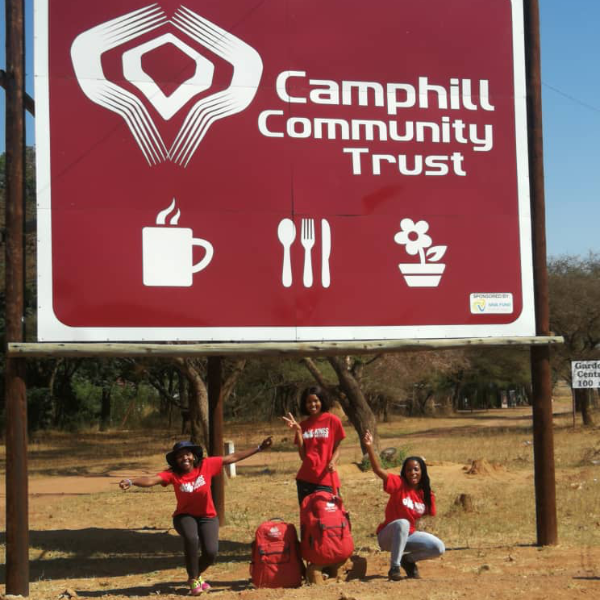 Rankoromane Primary School
Improving engagement between parents and children with additional needs
In November 2018 we worked with Camphill Community Trust in Botswana to improve engagement between parents and children with complex additional needs.
The Trust, which has been working with families since 1974, includes Rankoromane Primary School. There they provide residential care and education for 60 children with varying needs, including autism and cerebral palsy.
Like many sub-Saharan countries, there is a negative social stigma surrounding disability in Botswana and this is evident in parents of children with additional needs. At Rankoromane Primary School this results in fear, poor parent and child interactions, a lack of interest in their child's education and development, and in some cases a reluctance to collect them from school when it closes.
To address this issue, The Trust invited us to deliver a unique two-day workshop. Unlike our previous workshops with them where we focused on equipping teachers, these sessions were designed to engage parents and show them that it's possible to have fun with their children at home.
The workshop was attended by 30 parents, 40 children and 20 teachers.  We introduced them to 10 core activities, chosen to be fun, inclusive and easy to play at school, home and any community group. Through these games the pupils can be active, something children with complex needs often find difficult. Some of the games also involve additional skill development, such as hand-eye co-ordination. By using and implementing these games at home, parents can positively engage with their children, improving family life and reducing hostility within their communities.
Tendekai Mukoyi, International Development Manager for The Kings Foundation is delighted with the response the workshops received: "Parents and learners enjoyed the games and chants, and we saw lots of positive interaction. We spoke with all parents during in the workshops and the parent of a child with autistic child told me she'd never seen her daughter so involved with activities. Seeing her so happy, laughing and jumping around showed her a completely new side to her daughter."