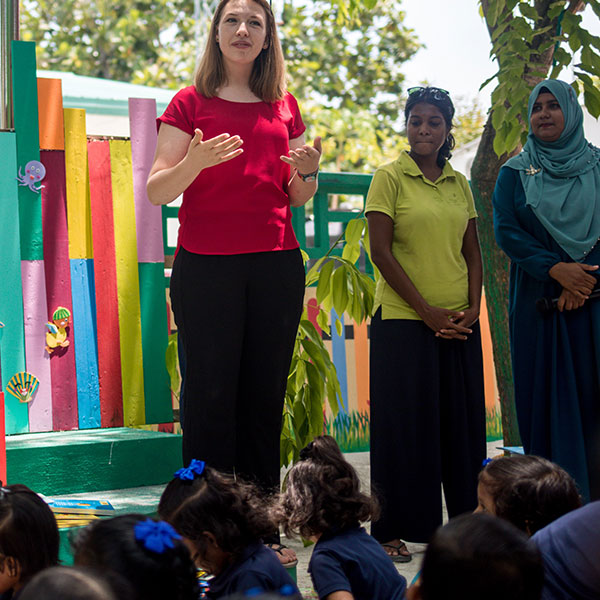 Finding the perfect Children's Club Manager for Soneva Fushi
Soneva Fushi approached us with an assignment for a Children's Club Manager to join their team in the Maldives. As a high-end luxury resort, it was imperative we found someone who could match their exacting standards.
To source candidates we advertised the position on our website and specialist job boards. We interviewed a number of people and shared the top five applications with Soneva Fushi.
With 10 years' experience in childcare, Kate was a standout candidate. Graduating from university in Moscow with a teaching degree, her work experience included teaching, tutoring, camp counsellor, camp manager and cruise ship Youth Staff. She had a second interview via Skype before being invited to the resort for a long weekend to see the kids club and meet the team.
Kate shone in both her interviews and her visit to the resort and was offered the position – the process of obtaining visas and documents began.
"In my role with Soneva I've been able to utilise my team leadership, conflict resolution, planning and customer care skills to make an impression and in return I've gained valuable experience in financial data and budgeting – something which I hadn't done before" says Kate. "Whilst I've worked in management roles in the past, this is my first in the hospitality sector. I've met new challenges, such as difficult clientele, with care and consideration and feel much more capable in my customer care capacities as a result of my experience."
"I love what I do and can see myself in this role for a long time."