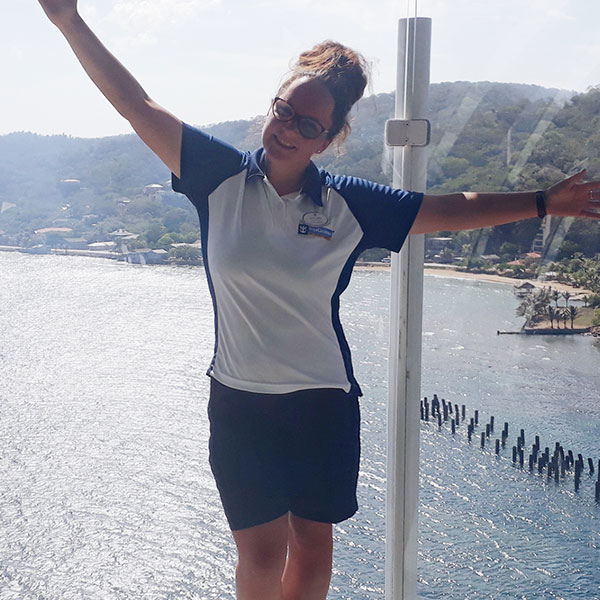 Finding the ideal Sports Staff for Royal Caribbean International
Royal Caribbean approached us to recruit the perfect individual to fill their Sports Staff position, a role which requires enthusiasm, energy, a friendly demeanour and excellent communication skills.
To source candidates we advertised the position on our website and specialist job boards. We interviewed a number of people and put them forward to Royal Caribbean for a final Skype interview.
Victoria had spent 7 years working with children in various activity-leading roles, with her experience stretching back to 2012. Her rich employment history involved highly practical roles such as 'Adventure Specialist' with Camp America and 'Activity Host' at Quest, giving her invaluable hands-on experience and refining her interpersonal and leadership skills.
Her qualifications in Travel and Tourism also meant she had a strong understanding of the international leisure industry, which supported her already strong application.
"My first contract on Anthem of the Seas lasted just under 7 months and allowed me to utilise my capabilities and experience, whilst also exposing me to new opportunities. I was able to learn new skills and develop personally. I'm really looking forward to starting my second contract as I'm now seen as a little more senior in my role.
I've loved meeting people from all around the world and I couldn't be more grateful for my time with Royal."