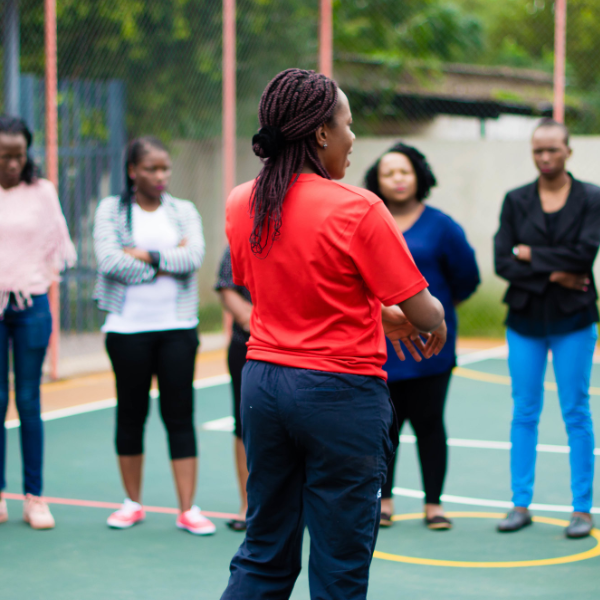 ASODECOM: Promoting Peace Through Play in Burundi
Using non-equipment games to create opportunities among children and young people for dialogue, mediation and peace education.
According to the Global Happiness Index, Burundi, in Central-East Africa, is the least happy country in the world. The index measures key factors such as home, income, work, health, civic engagement, social freedom and life expectancy. Burundi has remained near the bottom of the list for five years alongside countries including Syria, Central African Republic and Tanzania.
Human Rights organisations have expressed concerns over violence, conflict and political unrest in the country. Burundi has a population of 11 million people, and of those, 5.8 million (52%) are children. With the fifth highest fertility rates in the world, the young population is growing rapidly.
ACTION SOLIDAIRE POUR LE DÉVELOPPEMENT COMMUNAUTAIRE
ASODECOM is based in Ngozi and delivers programmes to children and young people focused on conflict prevention, gender, preventative action, dialogue, meditation and peace education.
Supporting them in their work, the Kings Active Foundation team recently delivered a remote training session to 18 volunteer facilitators who are responsible for delivering the programmes. Our objective was to equip them with games and ideas to help them engage children in these important topics and promote peace.
We focused initially on no-equipment activities, including ice-breakers, circle games and tag games, and shared our 7 principles of working with children. Their aim is to reach 1507 children using the training from the Volunteer team.
This is just a part of ASODECOM's journey to promote peace in Burundi. Oscar Ndayisenga, the organisation's Chairman, aspires to create the 'Games of Peace' programme to promote play and empower children through sport.